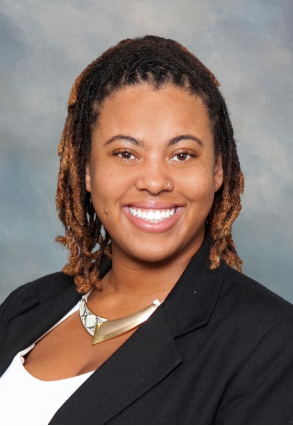 Biography
Olivia Lambert-Tucker (she/her/hers) grew up in Chapel Hill, North Carolina and is originally from Illinois. She attended North Carolina Agricultural and Technical State University (NCAT) for her undergrad, and graduated from Elon University School of Law where she obtained her J.D.. During her time at NCAT, Olivia was the recipient of the Class of 1952 Scholarship and graduated Summa Cum Laude. She was the Vice President of the Political Science Society and a member of Tau Sigma National Honors Society.  
During her time at Elon, Olivia worked in the Humanitarian Immigration and Law Clinic, Will Clinic, Tax Clinic,  and held an internship at A.G. Linett & Associates, PA focusing on work in Worker's Compensation, EB-1, and personal injury. Her dedication to clinical work allowed her to be the only recipient of the Clinical Legal Education Association Outstanding Student Award. She was Head Lexis Nexis representative and President of the Tax Clinic. She was also a member of Lawyering on the Line, Black Law Student Association, and Hispanic and Latinx Law Student Association (previously known as SALSA). She is licensed to practice in Illinois and New Mexico. 
Prior to joining Bielski Chapman, Olivia held various legal positions, such as, an attorney advisor for a federal government agency, junior associate for a private firm, and document review attorney.