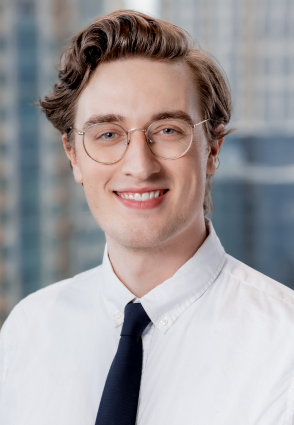 Biography
Tyler Burd (he/him/his) is from Pawhuska, Oklahoma and joined Bielski Chapman in March 2021 as an administrative assistant. Tyler's skills and capability allowed him to recently take over as the Office Manager for the firm. He graduated from Oklahoma State University in 2018 with a Bachelor of Arts in Theatre with a concentration on Theatre Performance.  
Tyler started at Bielski Chapman as an administrative assistant, but was quickly promoted to paralegal and then office manager, where he now runs the day to day operations at the firm.  He is a clear communicator, great team player, and is beloved by all at the firm.   
Tyler is a great resource for our clients when it comes to questions about our services and invoices, and internally he manages implementation of internal policies, pays any bills, and oversees the firm's budget. 
In his free time, Tyler enjoys baking, long walks with his dog, and playing tennis.