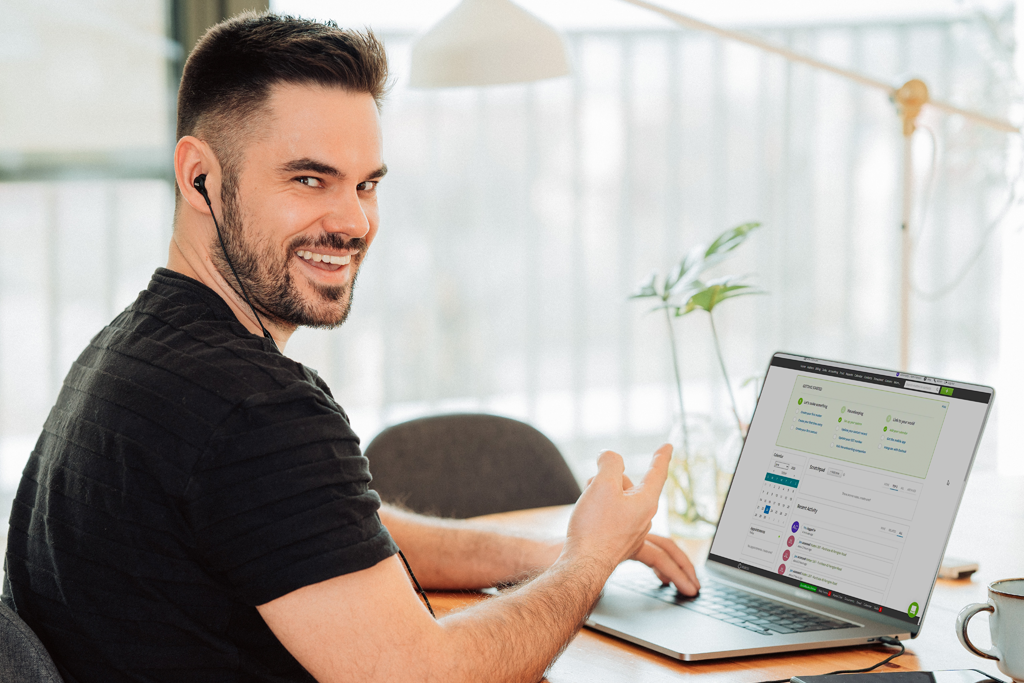 Three things in life are inevitable: death, taxes, and practice management software. Well, the third is only inevitable if you practice law… the moment you get sick of spreadsheets to keep track of your client matters is the moment you realize it's time for practice management software.
If you've been to a law seminar or trade show, you've seen all the booths: Clio, Smokeball, Filevine, Amicus Attorney, Time Matters. Maybe you've even gotten a stress ball from CosmoLex or a mouse pad from Rocket Matter.
I'm here to tell you that we have evaluated them all, and because we are a volume practice that handles more than 1,200 cases simultaneously, Actionstep is the software for us.
What our law firm loves about Actionstep
Here is what we love about Actionstep:
The timer feature. It helps us capture time simultaneously.
The suggested matters feature. It helps us capture time we may have forgotten.
The ability to build automated forms so we can generate pleadings with the "click of a button" rather than typing information into PDFs.
The workflow. Tasks are automatically assigned to the right people in the firm as the case or transaction progresses.
The e-mail integration. When we get an email in outlook, it's easy to assign it to the respective matter in Actionstep so that all people working on the matter can see the communication in the matter, across the firm.
The custom reports. For 1200 court cases, we have to make sure that the court calendar is updated every day, and that there are no past or blank court dates for each matter. Actionstep enables us to build a custom report to keep track of all of our court cases so we don't miss a court date.
The task management. Checklists are the backbone of our practice. Like a pilot, everyone at our law firm is required to use a checklist in everything they do. Actionstep keeps track of everyone's progress on their checklist and employees can use the checklists to affirmatively report on their progress and workload to management.
The interface. It is easy to follow and learn quickly. It can also be personalized for your team depending on matter types and practice areas.
Here are some things we don't use frequently but still appreciate:
Text messaging. Actionstep lets you send one-way SMS messages to clients. The fact that they are only one-way takes away from a lot of the utility and we had to subscribe to texting through Nextiva to actually fully take advantage of texting with clients.
Secure document portal. For clients who send us confidential documents or documents that are too big to attach to an email, the portal has proven useful. It is not user friendly, but it serves it purpose.
What we wish Actionstep did better:
Customer Service. You have to submit a ticket for any issues you have and wait for a response which can sometimes take days.
Phone messaging. There is no good messaging function in Actionstep. We wish it had the functionality of CallPlease.
The calendar system is not great.
Business Intelligence. We had to outsource our data from Actionstep to Cloudify to find out things like our performance against KPIs, Effective Rate, outstanding Accounts Receivable, and breakdown of revenue by department. My understanding is that Smokeball does this for you.
Build forms for us. We have had to build all our forms for document automation. Smokeball will do this for you at no extra cost.
Referral tracking. Actionstep does not break down revenue by referral source so it is hard to track return on marketing efforts.
Integrating better with LawPay.
Chatting function specific to matters, like an integrated Slack.