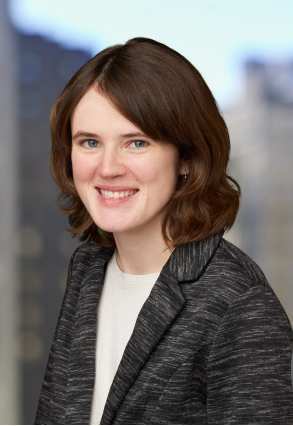 Biography
Sarah Walko (she/her) is from Louisville, Kentucky and joined Bielski Chapman in January of 2022. Sarah started as a probate paralegal working on guardianships and decedent's estates, and within a year was promoted to Legal Software Engineer because of her focus on improving the systems Bielski Chapman uses to provide first class service to its clients.  Sarah's role is to automate any repetitive process at Bielski Chapman and to evaluate software that will make the firm more efficient. 
Prior to joining Bielski Chapman, Sarah worked at a law firm handling civil rights cases, nursing home neglect, and other personal injury claims, and brings a wealth of knowledge regarding the interaction of law division settlements with probate approval to the job. 
In her free time, Sarah enjoys spending time with her family and friends, and cat Pepper. Some of her hobbies include board games, rock climbing, and spending time outdoors.  
Sarah graduated from the University of Louisville with a Bachelor's degree in Anthropology and an Associate degree in Paralegal Studies.